Adult Basic Education
Our ABE program provides free tutoring for adults (men and women aged 16 and older who have left the public school system) in reading, writing, and math. Our volunteer tutors work one-on-one with students to help them achieve their literacy goals. This program privileges functional over academic literacy. Outcomes may be holistic (improving general reading skills; building vocabulary,) or more specific (financial literacy, obtaining a driver license, registering to vote, filling out a job application, understanding instructions on an Rx).
---
English as a Second Language (ESL)
The Volusia Literacy Council offers English classes throughout Volusia County to native speakers of languages other than English. We serve students who range in ability from basic literacy to advanced grammar and pronunciation in reading and conversational development. We offer one-on-one tutoring and small classes where available.
---
Citizenship
We offer classes for permanent residents to obtain their American Citizenship.  These programs provide help with citizenship questions, practicing the citizenship interview, and offer information about the citizenship process.
---
General Education Development
Our Pre-GED and GED programs help prepare students to pass the General Equivalency Exam. Students receive instruction and academic support one-on-one and in small groups. All students are evaluated upon registration, and volunteer tutors develop individualized learning plans that meet students where they are. We work closely with our partners at the Daytona State College of Adult Education.
---
Family Literacy
The Volusia Literacy Council works with various agencies throughout the county offering assistance with Family Literacy. Programs offer adult tutoring while children are in support programs when requested.
---
Financial and Workforce Literacy
Financial literacy is defined as the ability to use knowledge and skills to manage financial resources effectively for a lifetime of financial well-being and offered by the Volusia Literacy Council. Financial education promotes stability for individuals and their families. The more an individual knows about credit, banking services, taxes and basic money management, the more likely he or she is to increase savings, buy homes, save for education and improve their financial well-being. Basic financial skills education can be critical to helping such individuals manage their money, protect themselves from predatory practices, plan for their financial future, and increase quality of life.
---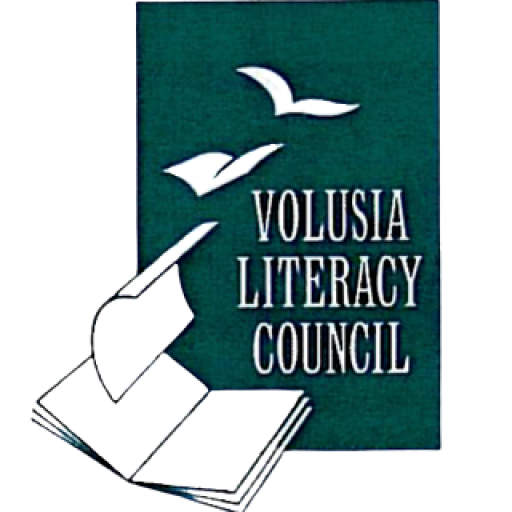 The Volusia Literacy Council may also help with job search advice, and interview coaching while brushing up on your skills or studying for a GED diploma. We'll help you shift seamlessly into job training programs or college.
Our Mission
To provide adults education tutoring services to individuals and families performing literacy skills below the ninth grade level in the areas of reading, writing, math, ESL [English as a Second Language] and workplace skills.  
Assist
My Bestselling Study Guides
Adults with low-level literacy skills face many challenges each day. Simple tasks such as paying bills, applying for employment, or helping their children with their homework can be frightening. Often feeling ashamed and alone, the adults typically try to hide their lack of skills even from close friends and family.
By helping these adults improve their literacy skills, the Volusia Literacy Council can bring about amazing changes in their quality of life. New opportunities open up for them as parents, employees, and members of their communities.
Listen
Tutoring Articles & Musings
I can tutor your child and ensure they remain proficient in their core subjects, and enjoy learning along the way. I am a time served and qualified teaching professional, and I'm ready now to help.